OUR VISION
To be a global market leader in the entire range of authentic Sri Lankan spice products that we specialize in.
OUR MISSION
Implement the latest technology for manufacturing, processing all our products along with utilizing ingredients of the finest quality and standard.
Welcome to Ceylon Organic Spices
In a world that is moving rapidly into one that incorporates science into food, organic spices have always remained as a strong favorite amongst Michelin-chefs, health nuts, homemakers or just about anyone you can think of!
Spices continue to be a popular go-to used by flavor fanatics, be it to instantly add panache to a dish or to subtly uplift it.
Sri Lanka, from when it was known as Thambapani, Serendib & later Ceylon has been well-known for it's reputation as the World's largest exporter of only the best quality spices. Apart from acting as food-enhancers, they are also known for their splendid, all-natural medicinal properties. Used widely in Ayurveda, Sri Lankan indigenous medicine, the essential oils, and antioxidants that spices yield are unparalleled and yet to be suitably substituted.
Ceylon Organic Spices, A division of Colombo Export & Import Agencies (PVT) Ltd – (CEIAL) , has proudly maintained these high standards combined with the rich heritage of this little island, by supplying only the best quality organic spices that are locally sourced.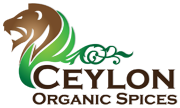 OUR INITIATIVES
We care about our farmers, the factory staff, our country, our youth and all members involved in ensuring the end product reaches in good hands in utmost quality.
FOR FARMERS
"Educate, Empower, Enrich"

We at Ceylon Organic Spices ensure that our partner producers, farmers and their families well-being by adopting a responsible and fair farming approach. We constantly strive to improve our agricultural practices to reduce our impact on the environment by taking a sincere interest in sustainable farming, deforestation, soil protection and the preservation of natural water resources.
Through our campaign, farmers gain knowledge on the importance of organic agriculture, efficient farming and mixed crop growth.
FOR OUR COUNTRY
"Prevent and Protect"

Sri Lanka, primarily and still commonly known as Ceylon is well known for being eco-friendly and having the most premium crop production with its natural soil.

We at Ceylon Organic Spices join hands with local organization, semi-government and government groups that organize activities that enhance the awareness of pollution and we also directly involve in cleanup programs where we have participated in various beach and forest cleaning projects.
EMPOWERING THE YOUNG
"Organic Future"

We at Ceylon Organic Spices believe that the upcoming generation has a better will power for change and ensuring the environment is in good hands for the coming future. Under these initiates we have parallel projects that encourage schools and students in plantation projects to make their immediate surroundings full of green and eco-friendly, meanwhile the other corporate project focuses on empowering the young adults on Internship projects that educates them on the importance of organic farming practices and the importance and advantage of marketing it.
OUR CORPORATE OFFICES
"Reduce our Carbon footprint"

Our focus at Ceylon Organic Spices is organic, natural and healthy for the product, the user and the environment. With this clear mindset we have taken the initiate to have a green office in terms of minimizing the use of plastic, use of recycle and re-use products, having a plant growth environment and ensuring everyone is clear of the initiatives the company has taken.
We at Ceylon organic Spices are continuously seeking an opportunity to improve our level of service to whomsoever we are conscientiously acquainted with, we'd love to hear any feedback in relation to our business!
We are open for B2B and B2C business proposals. For any suggestions, kindly feel free to get in touch with us.